How to Duplicate a Slide in PowerPoint 2010
Here is a quick tip if you need to copy or duplicate the slide multiple times in Microsoft PowerPoint 2010. CTRL-D is the shortcut to be more productive copying and duplicating slides in PowerPoint. By selecting a slide and pressing CTRL-D you can duplicate the slide one time, so if you press it many times your slide will be copied many times.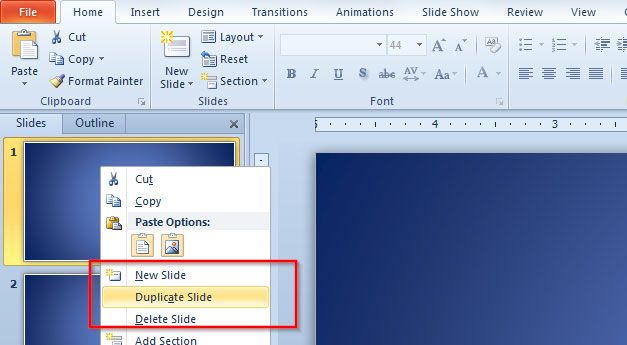 Another way to duplicate your slides in PowerPoint is opening the contextual menu by right clicking over the slide that you want to duplicate. Then click on Duplicate Slide and this will be duplicated in the presentation.