Color Bubble Diagrams for PowerPoint is a free design diagram created with shapes in PowerPoint.
You can download this free diagram design for PowerPoint presentations to make diagrams looking as bubbles flying on the slide.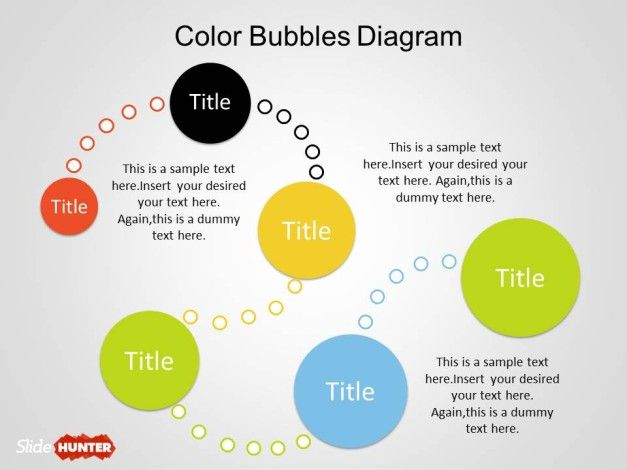 The diagram with circles was created with PowerPoint shapes using a custom color scheme named Color Mix. You can easily change the colors for each circle by switching to a different theme.
You can download this original bubbles diagram for PowerPoint with colors and use it in Microsoft PowerPoint 2010 and 2013.