3D Cube Shape for PowerPoint with Perspective is a presentation template containing 3D blocks in a PowerPoint design.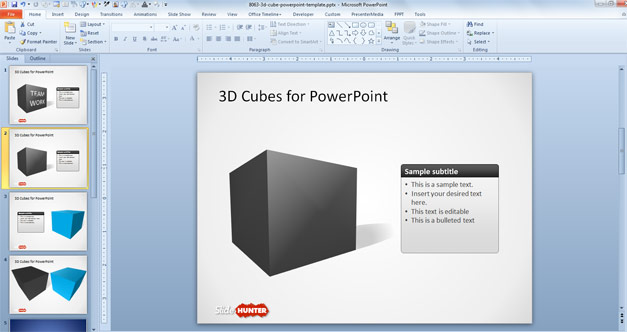 Inside this presentation template you can find 3D blocks ready to be used in your slides. We have created these blocks with PowerPoint shapes and 3D effects.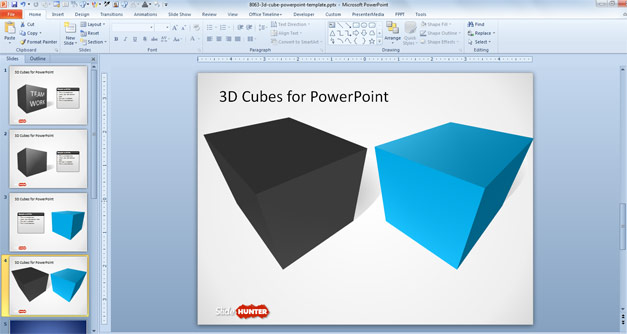 3D Cubes for PowerPoint are editable, which means that you can add your own text (edit text by right clicking the shape).
You can use this 3D block template for PowerPoint to decorate your slides with impressive designs.