How to Use a Simple Background in PowerPoint 2010
In PowerPoint 2010 you can easily change the slide background or presentation background from the Design menu. Here we will show you how to change the background to use a simple background design with gradients. This can be helpful for simple presentations or even for PowerPoint templates.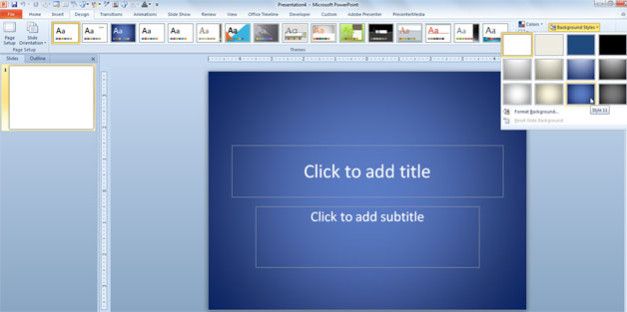 Easily you can change the plain default background with white color to a gradient background or any other background using the Format Background options. In this case we have selected a blue background with a radial gradient effect but you can also pick other preset backgrounds including the gray background color, sepia background for PowerPoint and dark background for PowerPoint.