How to Show the Ruler in PowerPoint 2010
The ruler in PowerPoint as well as any other presentation or image editing software can be a useful tool when you need perfect pixel alignment. PowerPoint has a ruler setting that will display a basic but useful ruler in the screen. You can easily configure PowerPoint 2010 to show the ruler during slide edit mode by right clicking on the slide and then clicking on Ruler option.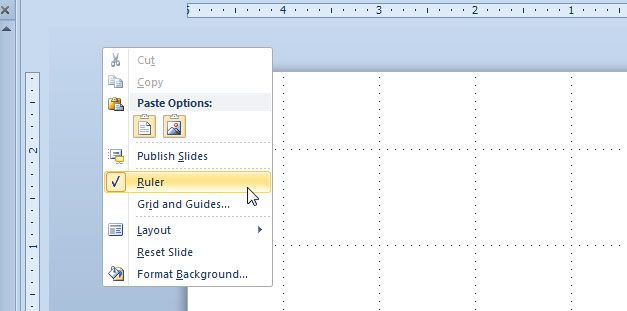 This ruler can also be configured from the align menu. By using the ruler plus other guidelines and drawing guides on the screen you can make perfect designs.