Tree Diagram Template for PowerPoint with Post-It Notes is a free PowerPoint presentation template that you can use to represent a creative tree diagram to share ideas in a PowerPoint slide template.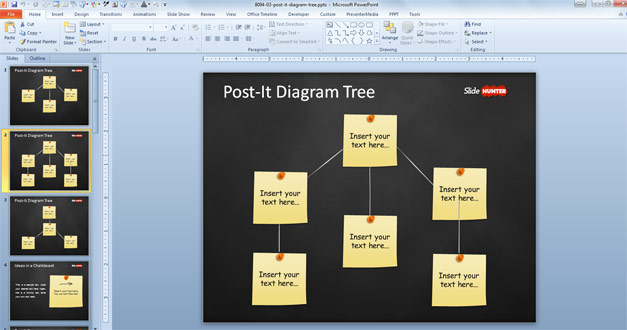 Free tree diagram with post it notes can be used to represent a nice tree design using PowerPoint. You can copy and paste the sticky notes to any presentation and create new slides to make different tree diagram layouts.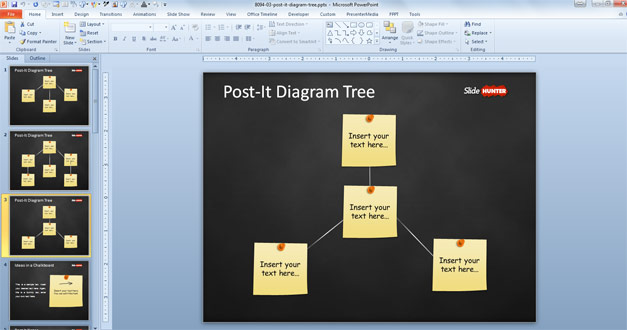 Alternatively you can download other free tree diagram designs and slide templates created with shapes in PowerPoint like the spheres tree diagram for org chart.