Free Handshake PowerPoint Template with 3D Stage and business people is a free presentation template that you can use to illustrate your business presentations or communication slide designs with awesome business silhouettes of people handshaking.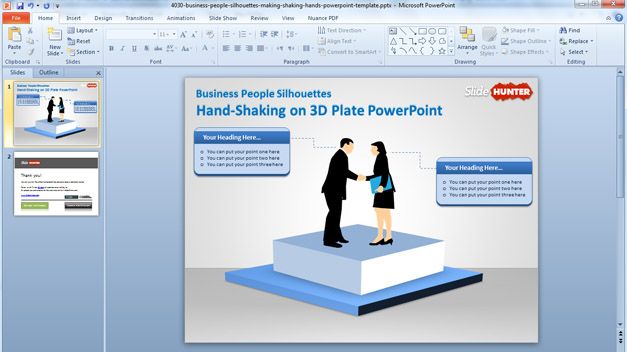 You can use this free handshake PowerPoint template to make presentations on sales, closing deals as well as other presentation slide designs.
Inside this presentation template you will find a unique slide design with a 3D Stage and two business people silhouettes handshaking (a woman shape and a man shape). The business illustration is perfect to make presentations on sales, proposal PowerPoint templates as well as Real Estate PowerPoint presentations. You can also make agreements in PowerPoint as well as other presentations for online communication and online reputation.