Free Widescreen Global Leadership PowerPoint Template is a free leadership PowerPoint template with a business background that you can download to make presentations in Microsoft PowerPoint with a unique and executive style. Download free global leadership for presentations in Microsoft PowerPoint with nice businessmen silhouettes in the cover slide.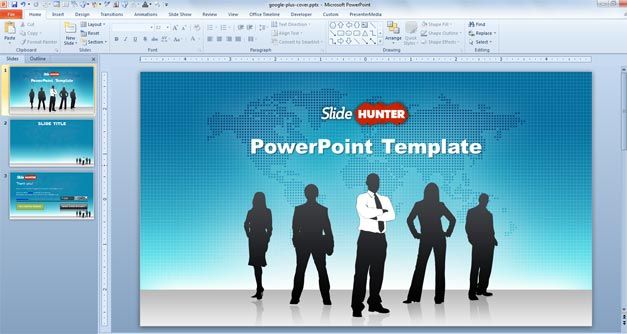 You can make presentations on leadership with a unique, solid and strong presentation template. This free widescreen PowerPoint template for business presentations has two slides: one cover slide template that can be used for the presentation title and section separation, and another one for internal slides including title plus content layout.
You can also use this template to make awesome cover photo for your Google Plus profile using PowerPoint.