Editable free Breast Cancer Ribbon PowerPoint Template is a presentation template for PowerPoint containing an image of the pink Breast Cancer Ribbon. This presentation template can be used to prepare presentations on Breast Cancer awareness
The pink Breast Cancer ribbon is an international symbol of breast cancer awareness. The pink color identify the wearer or promoter with the breast cancer brand to express moral support for people with breast cancer. Pink ribbons are most commonly seen during National Breast Cancer Awareness Month.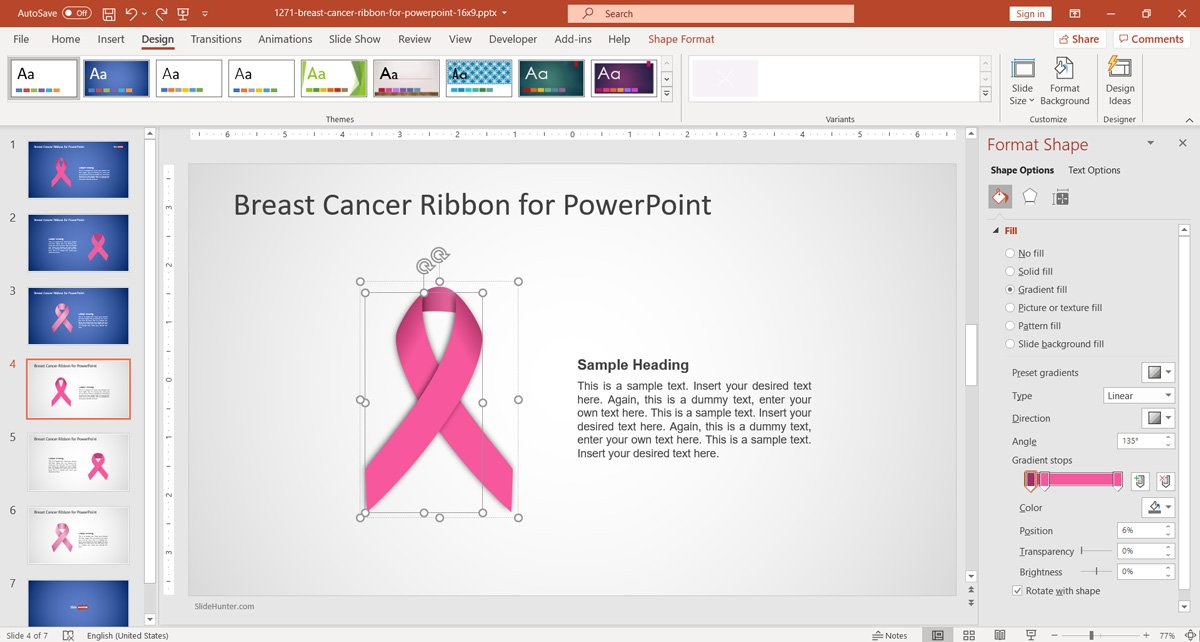 Inside this presentation file you can find multiple editable slides with the Breast Cancer ribbon illustration that you can copy and paste in your own presentations or change its colors.